19 Hotels I Have My Eye On For 2019
I've spent the first few weeks of 2019 dreaming and planning for the year ahead, so of course, travel aspirations are on my mind. My love for great hotels is no secret and more often than not where I visit is decided on by hotels I want to experience. The best hotels capture your attention, transport you to a new world and are worth planning an entire trip around. Below are the 19 hotels and resorts that I have my eye on for 2019. Some have been on my radar for awhile while some are new discoveries. From luxurious tents in the Arabian desert, to glass igloos in Lapland, to an enchanting estate upstate New York, the list is diverse both in locales and experiences represented. While I'll be thrilled to check-in to even one of these properties this year, this list has sparked my wanderlust and inspired my 2019 travel plans, as I hope it does yours!
A modernist marvel of architecture and design in the wild and wind-swept landscape surrounding Utah's Lake Powell, Amangiri is a clean-lined sandstone monument to luxury that blends into its stark and striking natural surroundings. The hotel's centerpiece, a dramatic pool, is built around a jutting rock formation at the base of a mesa. It's all very relaxing and decadent, with a Navajo-inspired spa, gourmet restaurant and absolutely perfect service.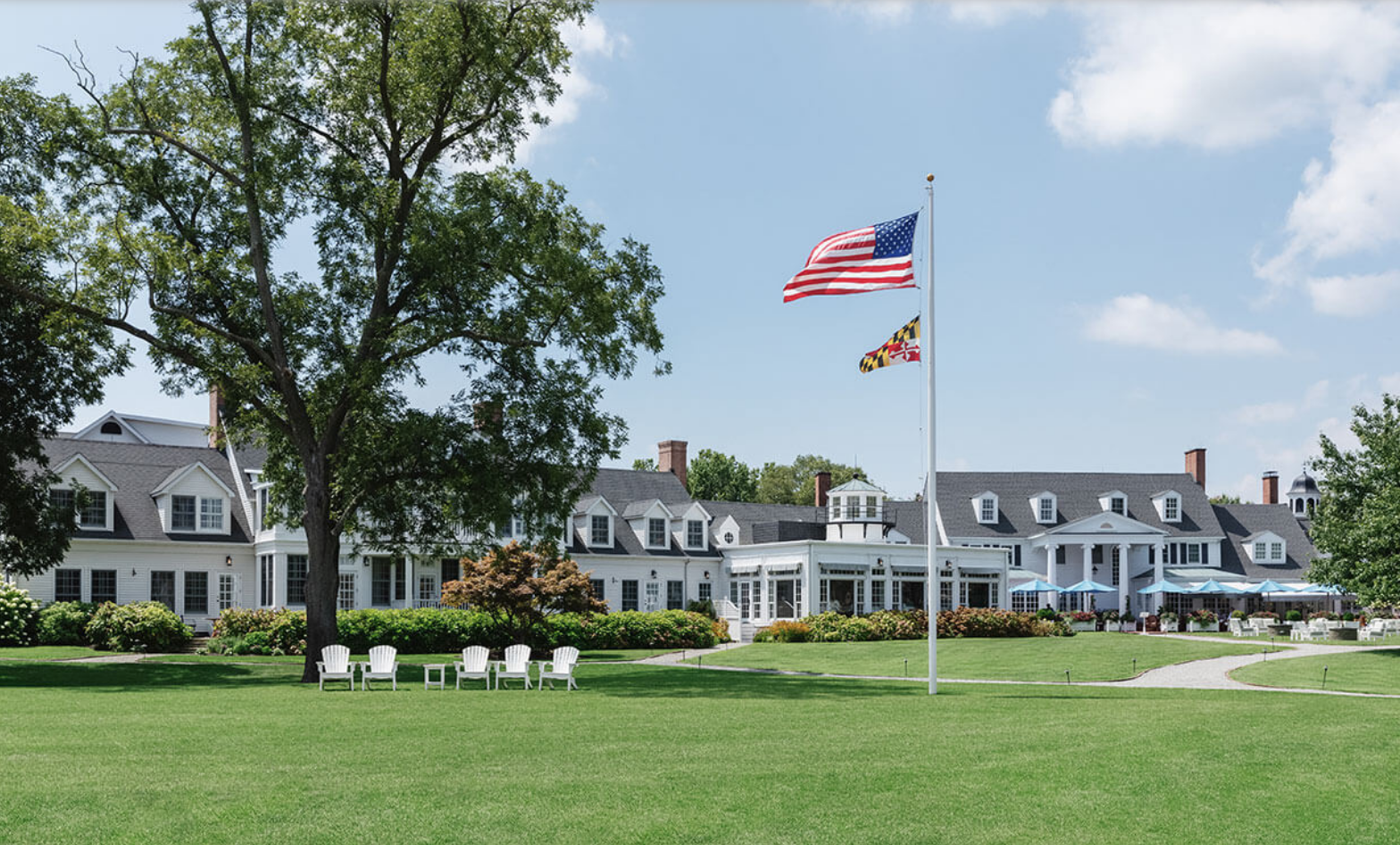 Chesapeake Bay, Maryland, USA
Nestled on 26 acres of forest and farmland along the beautiful Miles River, Inn at Perry Cabin steeps you in the essence of Maryland's Eastern Shore. The property, which began as a farm after the War of 1812, is a resort that combines casual luxury with the delights of an escape to the Eastern Shore.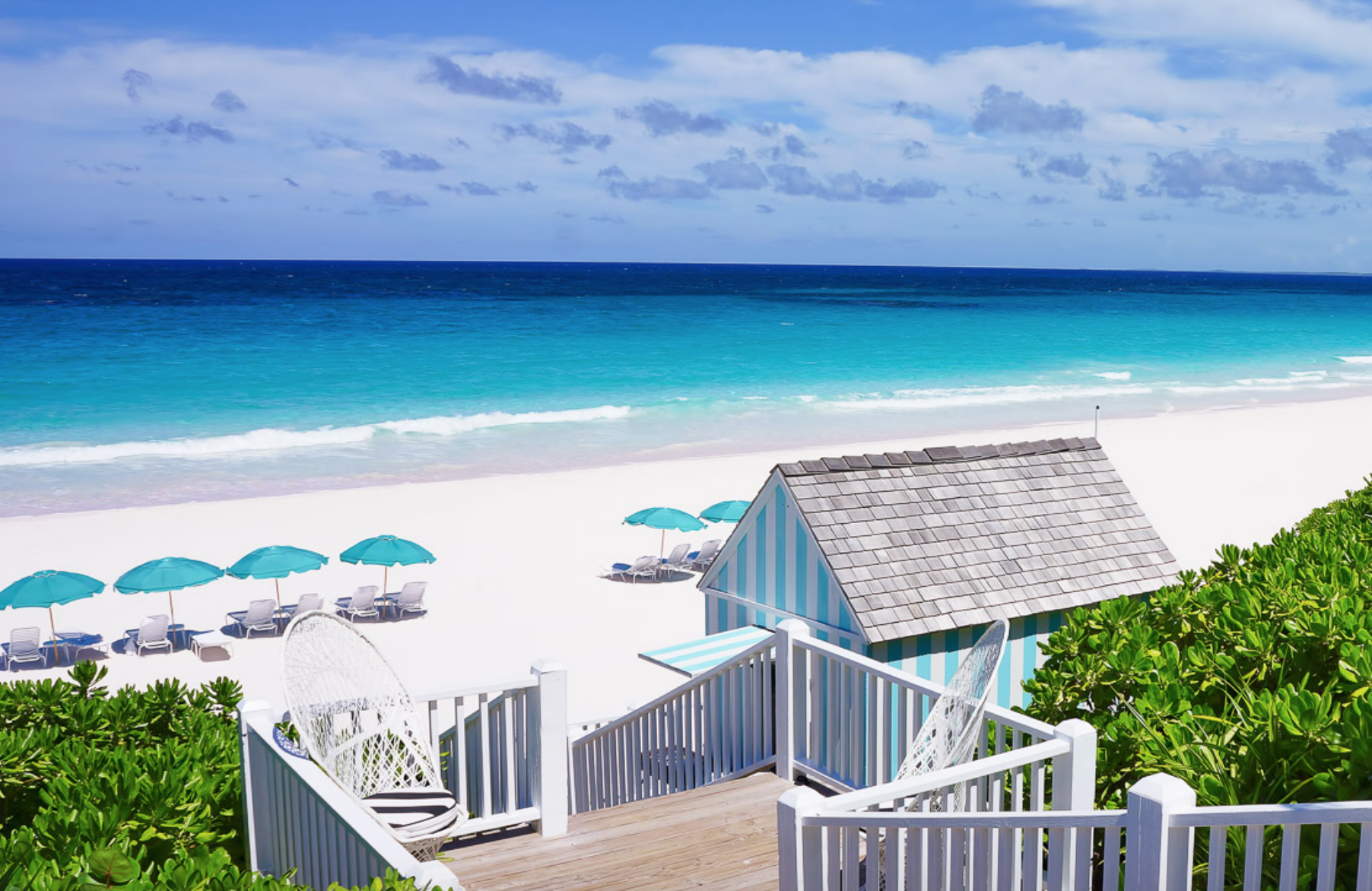 With the atmosphere of a private club and the charm of a different era, guests at The Dunmore have enjoyed the magically tropical cottages and breathtaking pink sand beach for decades. Newly built residences and cottages maintain the legacy of this timeless and beloved Bahamian treasure.
Just a few steps from the East Gate of the vast Summer Palace grounds in Beijing, Aman Summer Palace offers a selection of heritage-imbued dwellings, including those once used by guests awaiting an audience with the Empress. Embracing traditional Chinese layouts, peaceful internal courtyards are crossed by pathways shaded by bamboo and indigenous trees. The hotel provides direct, exclusive access to the Summer Palace's treasures. Tour the unspoiled gardens and pavilions before the crowds get too heavy, then retire to the hotel's traditional courtyards, carved wood interiors and serene spa for a one-of-a-kind Beijing stay.
Belmond Mount Nelson Hotel
Uncover the soul of South Africa at this vibrant hideaway with a star-studded history. At the foot of Table Mountain in Cape Town is an inviting hotel, painted pink for peace in 1918. Within, the magic of a bygone era awaits. Delight in exquisitely restored interiors with quirky modern touches.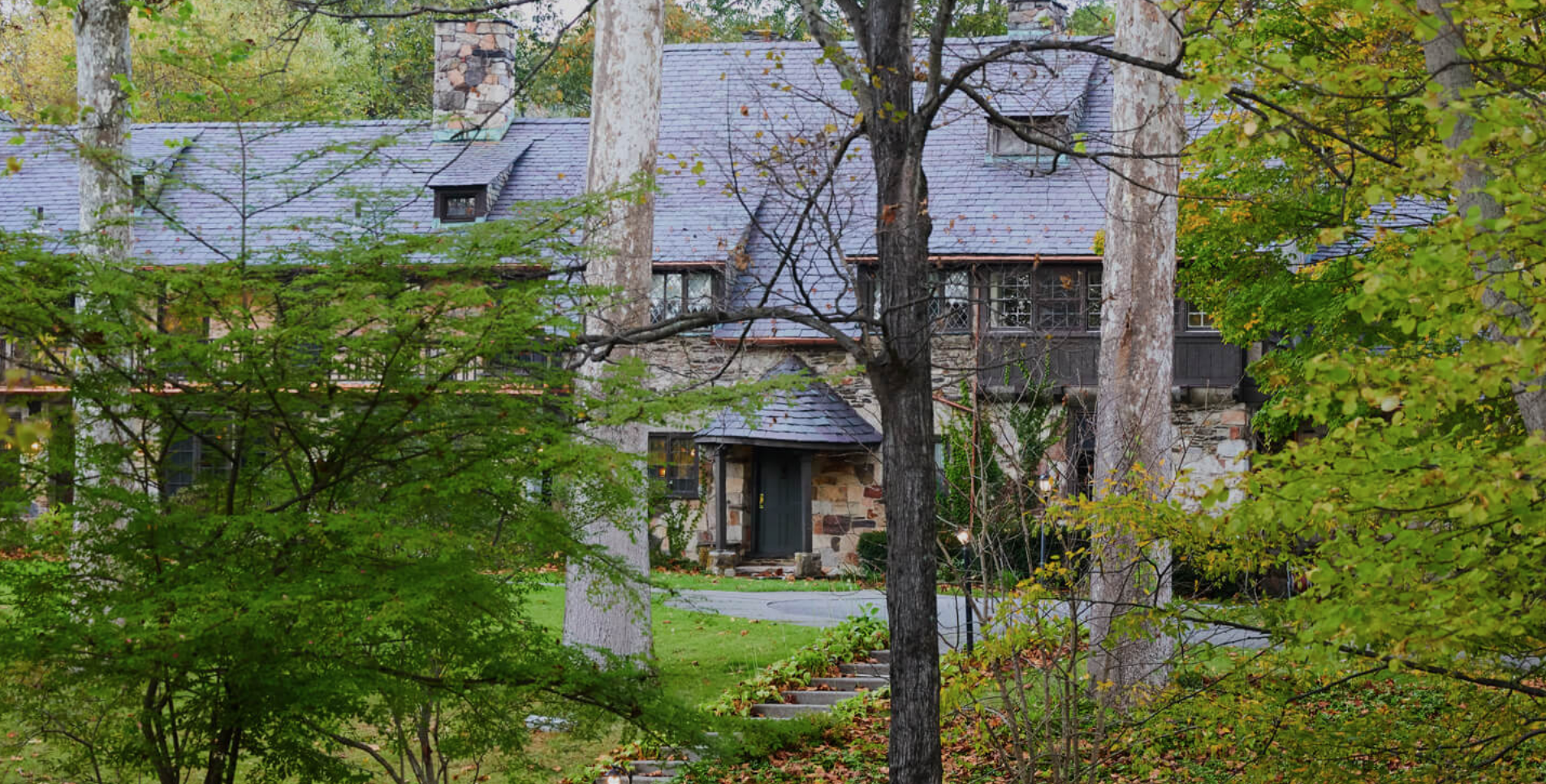 An enchanting private estate and country retreat favored by creative leaders of the day—not only is this the perfect way to describe the stately Troutbeck in the bucolic hamlet of Amenia, New York, but it has been true for centuries. Today this luscious, fully revived and renewed manor house, just two-hours from Midtown Manhattan and situated on 45 secluded acres bisected by two flowing bodies of water, is once again a hotspot for those craving a high-minded respite.
four seasons hotel at the surf club
Miami Beach, Florida, USA
From the moment it first opened its doors on New Year's Eve 1930, The Surf Club has hosted history. It is here that you will find Four Seasons Hotel at The Surf Club, an oceanfront destination bringing a new era of glamour elevated with chic Italian dining and a world-class spa.
GOLDEN CROWN- LEVIN IGLUT
Levin Iglut provides a peaceful retreat atop Utsuvaara Fell, in Finnish Lapland. The glass-roof igloos offer guests luxury next to the wilderness: a view of the rugged fell landscape and the northern sky, high-quality accommodation and personalized heartfelt service.
Hewn from marble, propped up by pillars, surrounded by olive groves, overlooking the shimmering sea… There's more than a touch of ancient majesty to Amanzoe resort on Greece's eastern Peloponnesian peninsula. This modern Acropolis, with its peerless panoramas, first-class service and stress-banishing spa would be sure to dazzle even the most demanding of deities.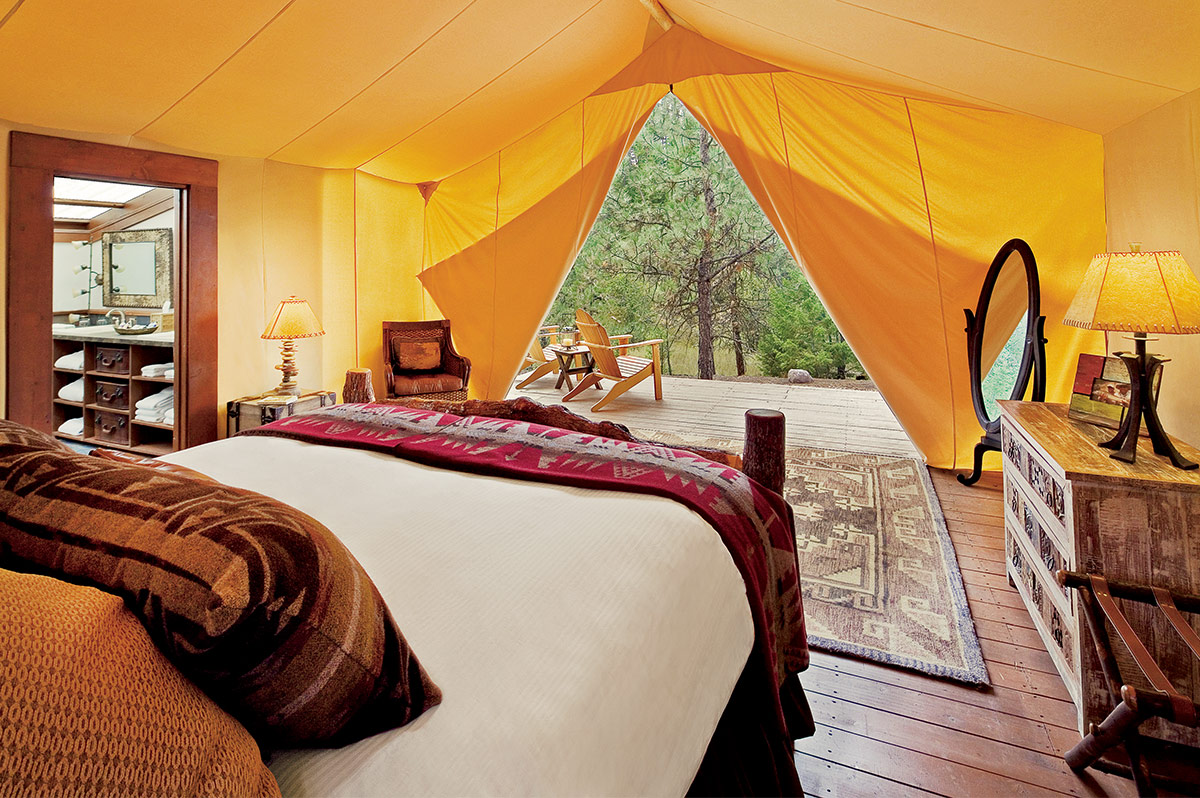 At the crossroads of incomparable luxury and unspoiled wilderness lies The Resort at Paws Up—a luxury ranch resort situated on a sprawling, 37,000-acre, authentic working cattle ranch in western Montana. Whether you choose an expansive private home or a sophisticated, safari-style luxury tent, Paws Up provides an unfiltered connection with the natural beauty of Montana amidst a landscape of impeccable rustic elegance and comfort. My love for my home state runs deep and this is one place I cannot wait to experience!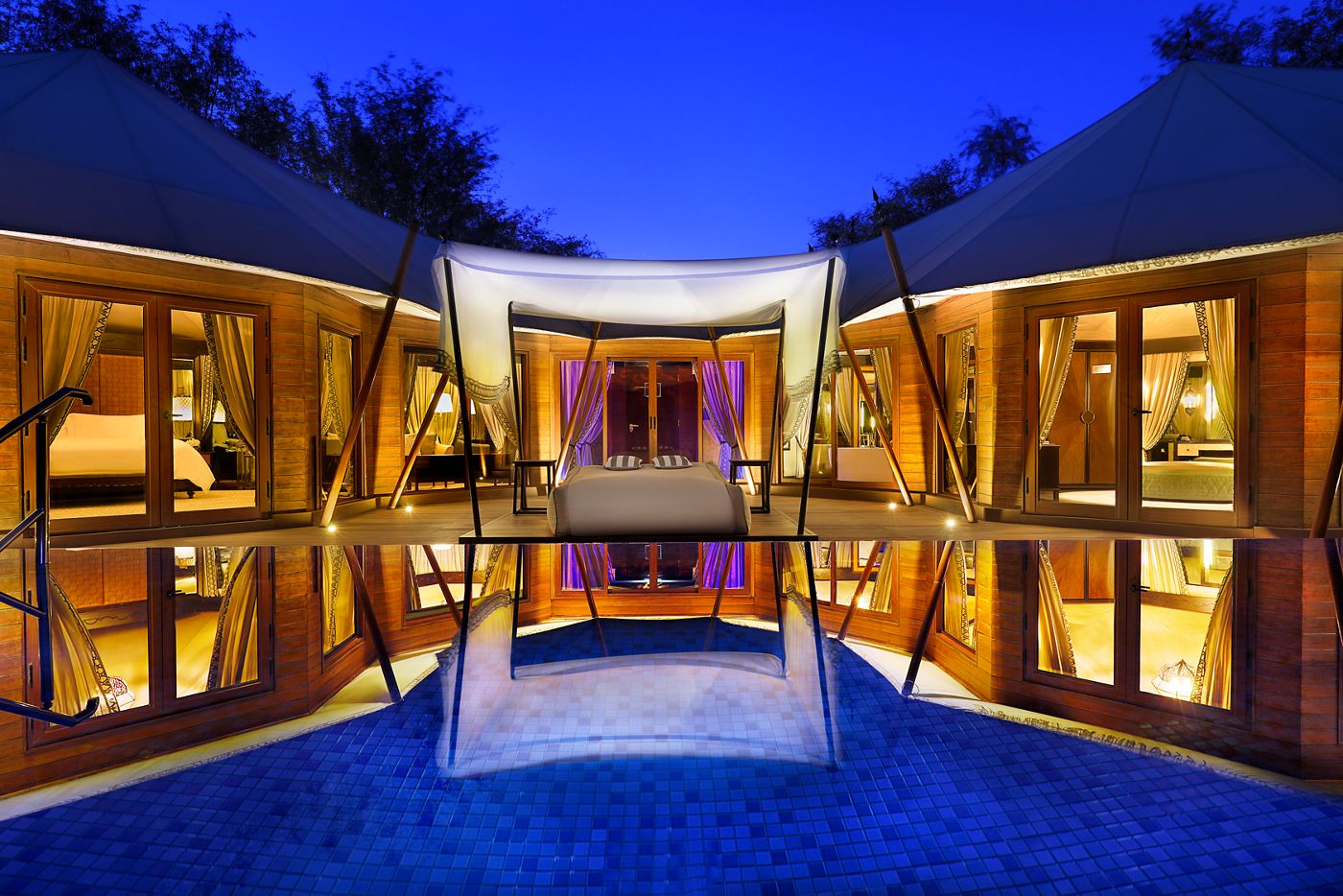 the ritz-carltoN
ras al khaimah
Al Wadi Desert, United Arab Emirtes
Just north of Dubai, The Ritz-Carlton Ras Al khaimah, Al Wadi Desert invites guests to connect with nature and culture amid the beauty of a 1,235-acre protected preserve. The resort's Experience Concierge can arrange a desert trek on camel or horseback, a private archery lesson or an evening of stargazing. And luxury villas, inspired by Bedouin architecture, feature private outdoor pools and breathtaking desert views.
Palm Springs, California, USA
Holiday House is a 28-room boutique hotel located in downtown Palm Springs. Originally opened in 1951, the hotel was designed by noted architect Herbert W. Burns. Today, it has been reimagined by interior designer Mark D. Sikes and the team behind Sparrows Lodge. The property features midcentury inspired elements combined with a communal atmosphere and whimsical edge.
Sheltered by green mountains on Mallorca's peaceful north-west coast, Belmond La Residencia is one of the most intimate hotels in Mallorca, Spain. Its twin manor houses and award-winning spa sit in lush gardens among olive and citrus groves on the edge of the artists' village of Deià. Take an art class, explore the region's cultural treasures by Vespa, hike in the hills... or simply let the hotel pack a picnic on one of its resident donkeys, amble up into the ancient terraces, and enjoy a Mallorcan feast with a view.
Dunton Hot Springs is a small and exclusive resort nestled deep in the San Juan Mountains of the Colorado Rockies. This perfectly restored ghost town thrives on contradictions; hand- hewn log cabins exquisitely furnished, a life-worn saloon serving food of startling quality, lung torturing trails followed by pampering massages, sensuous hot springs beneath shimmering snow banks.
Sveti Stefan Island, Montenegro
Aman Sveti Stefan sits along Montenegro's magnificent stretch of coastline and overlooks the Adriatic sea. Attached to the coast by a narrow isthmus, this charming seaside hideaway pairs cobbled lanes, shaded courtyards and 600-year-old red-tiled roofs with three pink-sand beaches and the august Villa Milocer on the mainland. Hand-restored stone buildings house the 50 Rooms, Cottages and Suites on the island, each one individually styled to showcase original details and to harmonize with the centuries of history that give the isle its inimitable charm.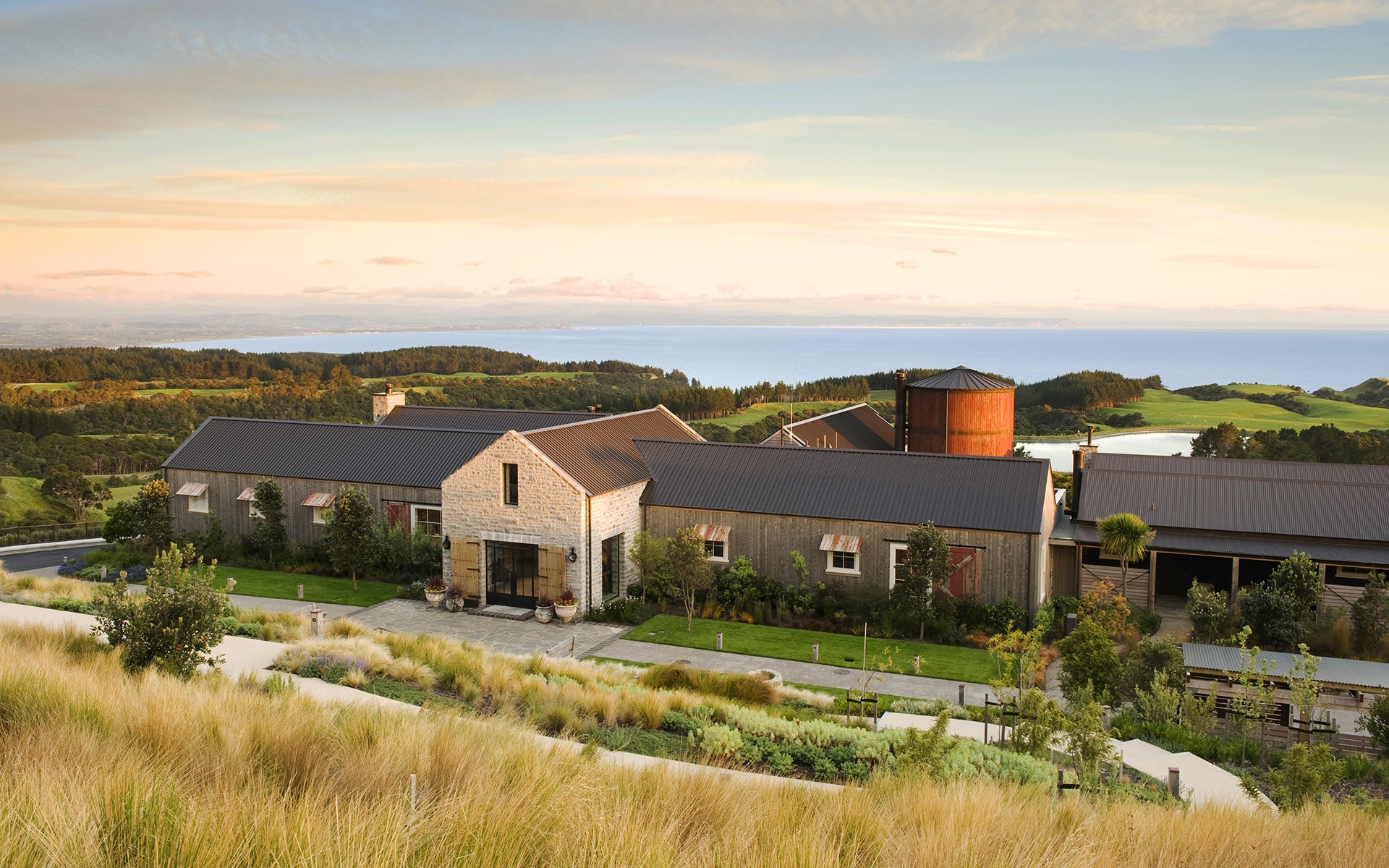 tHE FARM AT CAPE KIDNAPPERS
Situated high above the Pacific Ocean with stunning 180 degree views of ocean, pasture-land and golf course, the Lodge at Cape Kidnappers in New Zealand is a place where you can relax, far away from the pressures of every day life and go undisturbed for hours on end; lounge by the infinity edge pool, soak in the Jacuzzi, enjoy a range of spa treatments in the luxurious spa. If you are seeking adventure, take a picnic basket and head out on to the property of 6000 acres of beautiful countryside waiting to be explored.
Charleston, South Carolina, USA
Zero George's immaculately restored circa 1804 buildings and private courtyard are the ideal ground zero for exploring Charleston's allure. Meander shady lanes on the complimentary bikes; indulge in the award-winning cuisine; relax with an innovative cocktail. The hotel aims to delight, spoil and surprise you as it serves up Old World authenticity with contemporary upscale hospitality.
The Fljót Valley on the mountainous Troll Peninsula in northern Iceland is a gateway for adventures ranging from skiing to sea kayaking and the perfect location for viewing the Aurora Borealis due to its notable lack of artificial light. Located on a converted sheep farm, Deplar Farm blends into the natural landscape with its black timber cladding and living roof. Floor-to-ceiling windows throughout the property embrace the surrounding peaks and allow for an optimal perspective on the colorful skies dancing outside.
Set on an idyllic private island in the Republic of Maldives, The St. Regis Maldives Vommuli Resort spans nine hectares in the Dhaalu Atoll. Of the 1,192 islands that collectively make up the 26 atolls of the Maldives, only 200 are inhabited, making this resort a rare gem. An untouched tropical landscape, thickly forested and lined by sparkling sands, a lagoon teeming with sea life, and the azure Indian Ocean, this resort welcomes guests into an exclusive paradise unlike any other.